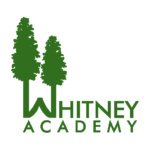 Are you seeking a full-time opportunity that makes a difference in the lives of others?
Are you looking for a rewarding position in human services?
Whitney Academy is a unique, Joint Commission accredited, residential treatment center, serving adolescent boys with cognitive delays, psychiatric diagnoses and behavior problems. Individuals in this position provide direct services and create a positive difference in the lives of children with special needs. Whitney Academy offers many benefits to its employees such as a free gym membership, paid time off, annual cost of living increase and a sign-on bonus! We are currently accepting applications for our intensive treatment programs located in Dighton, Assonet and Freetown, Massachusetts.
Residential Counselor 3rd Shift (10:30pm – 9:00am) Full Time
Responsibilities Include:
Function as a Healthy Role-Model
Participation in Student Therapy Groups
Participation in Recreational Activities
Promote Appropriate Social Interactions
Mentor Adolescents with their Life Skills Development
Assistance in Community Integration
Behavior Management
Model Elements of a Healthful Living
1 to 4 Staff to Student Ratios during the over night
All Awake Positions
Requirements:
Candidates must posses a minimum of a High School Diploma or equivalent and a valid drivers license. RMV, CORI and DSS checks are required. Salary UP TO $50,540.00; commensurate with degree and experience in a related field.
Benefits Included:
SIGN-ON BONUS!
Annual Merit Increases
2 Weeks Paid Vacation Weeks Per Year to Start
11 Paid Holidays
Fully Paid Medical and Dental
Tuition Assistance after One Year of Employment
Fully Paid Life and Disability Insurance
403b
Free Gym Membership
Interested parties please Email, Mail or Fax resumes to:
HR@whitneyacademy.org
The Whitney Academy, Inc.
Attn: Recruitment
P.O. Box 619
East Freetown, MA 02717
Fax: 1(508) 763-0212
Call: 1(508) 763-2202 Ext.329
We are an Equal Opportunity Employer.
Job Type: Full-time
Experience:
relevant: 1 year (Preferred)
Education:
High school or equivalent (Preferred)
Work Location:
One location
Multiple locations
Benefits:
Health insurance
Dental insurance
Retirement plan
Paid time off
Tuition reimbursement