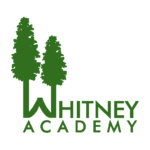 Whitney Academy, Inc. is a nationally recognized residential treatment center with sites in Freetown, Assonet and Dighton Massachusetts. Whitney serves adolescent boys who are cognitively impaired, have a major psychiatric diagnosis and, histories of sexualized behavioral issues. Our senior clinicians are leaders in the field, publish and present at the major national conferences and regularly consult both nationally and internationally. This is a wonderful opportunity to join a truly exceptional clinical group who are in the forefront of their respective disciplines.
Responsibilities include:
Provide individual, group and family therapy to students on caseload.
Provide case management and collateral contacts, ensuring clean and consistent communication and follow up with external contacts and funding agencies.
Ensure that students have an updated and valid Behavioral Plan.
Serve as a positive role model for students and staff; follow Agency guidelines for professional behavior and dress.
Participate in Clinical Meetings, Medication Reviews, 30 Day Assessments, Quarterly Reviews, Annual Reviews, IEP's and Discharge Planning Meetings.
Participate in Intake Meetings with new students and families.
Facilitate student referrals, neuropsychological, psychosexual, guardianship and planning for adult services when necessary.
Provide crisis intervention on an as needed basis.
Evaluate students for suicidal and unsafe behaviors.
Advocate for students in areas of physical and mental health, education, vocation and family issues
Experience working with troubled adolescents and families, as well as familiarity with a trauma based approach and behavior modification desired.
Take advantage of and participate in provided trainings, external and internal to increase knowledge base and ability to provide state of the art services to students.
Benefits:
Sign-On BONUS
Supervision for Licensure
Vacation, Holiday, Sick, and Personal Leave Days
Tuition Assistance
Competitive Salary
Yearly Merit Increases
100% paid Medical, Dental, Life & Disability Insurance for Employees
Professional Development (Continuing Education) support
403(b)
Free Gym membership
A wonderful opportunity for Personal & Professional Growth serving a unique and rewarding student population
Clinician Requirements:
LCSW, LICSW or LMHC however will consider a minimum of a Master's Degree in Social Work or Counseling with license eligibility in Massachusetts. Competitive Salary, commensurate with degree, licensure status and experience.
Please call or send resumes to:
Call: 1(508) 763-2202 Ext. 329
The Whitney Academy Inc.
Attn: Human Resources
P.O. Box 619
East Freetown, MA 02717
We are an Equal Opportunity Employer
Job Type: Full-time
Benefits:
401(k)
Dental insurance
Employee assistance program
Employee discount
Health insurance
Paid time off
Professional development assistance
Referral program
Tuition reimbursement